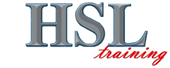 1. Gate Installer Diploma – 5 day intensive course covering the following syllabus:
Gate and H&S training.

Electrical safety, testing and wiring practices.

Gate safety systems, devices, responsibilities and code of practice.

Welding (MMA) theory, machinery controls, safety and practical training.

Practical fitting of automation.

Wiring, commissioning, force testing and certification, CE marking.

Includes manual handling cert and EAL welding* if assessed to standard.

£999.00 per person

Additional EAL registration fee of £50 for those achieving standard.
2. Gate safety training – 1 day classroom covering the following:
Health and safety.

Installation RAMS and Gate Risk assessments.

Gate safety systems, devices, responsibilities and code of practice.

Force testing, certification and handover documentation.

£250.00 per person/2 person minimum
3. Gate automation wiring – 1 day practical onsite covering the following:
Electrical supply wiring, isolation, testing and certifying.

Gate motor and accessory wiring practices (site specific).

Safety edge fitting and wiring (site specific).

Commissioning, force testing and CE marking.

£400.00 per day
4. Electrical testing and fault finding – 1 day course covering the following:
BS7671 familiarisation focused on wiring associated to automatic gates.

Multi function tester familiarisation.

Safe isolation procedures and practice.

Low ohmmeter testing.

Insulation resistance testing.

Earth loop impedance testing.

Testing of RCD's/RCBO's.

Multi-brand controller familiarisation.

£250.00 per person/2 person minimum
5. MMA Welding – 1 day course covering the following:
Safety in welding

Machinery controls

Welding theory

Practical MMA welding of different materials

Assessment leading to EAL qualification if to standard

£350.00 per person/3 person minimum